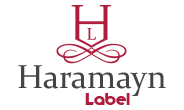 Haramayn Label

Let our system functionality give new dimensions to your Website
Haramayn Label is solution for the Umrah Agents, Umrah tour operator and people linked with the travel industry. Haramayn Label offers feature rich websites which empower the users to search and make bookings according to their requirements. Our team is integrated in to leading travel products and solutions which let the Umrah Agents get wide range of bookable travel products customized for them tailored to the need of modern tour operators, agents and customers.
A Perfect Combination of Umrah Agent Solution and Retail Travel Website
Haramayn Label can easily configured as a retail website for Umrah travel agents as customized solution for them. Our dedicated team will provide you the tools which will allow the agents access pricing and supplier configurations and they can manage margins as well as commission rates.
Umrah tour operator Powered by Content Management System
Each website given by our team is powered by Content Management System which let the tour operators and Umrah travel agents get an engaging user experience and have control on each and every aspect of their website.
Benefits offered by Haramayn Label
Haramayn Label provides following benefits to the Umrah agents and customers:
Haramayn Label will let the Umrah Agents adjust website design, structure and branding according to their own liking
Page content update including videos, images and text
New features along with their customization according to your requirements
Custom designs for booking emails and all the itineraries
Promotions and deals display management with user friendly features
New users login and customized views with rights to specific product types
Social Media Ready Solutions
Haramayn Label supports a large range of social media plugins which let customers of Umrah Agents share experience with people.
SEO friendly Solutions
Our Haramayn Label Branding will let you get the perfect SEO experience for your website. Our experts will make sure that titles, keywords and descriptions are tailors to target the specific audience according to your needs.
Customized Solution with New Features and Continuous improvements
Our team continuously adds new features and improvements and all these features are added by keeping the customized needs of Umrah travel agents and Umrah tour operators in mind. Development road map of Haramayn label for each solution is based on extension experience and knowledge of our experts in the travel industry. Creativity of our development experts and domain knowledge of our industry experts make our every solution perfect..