Haramayn flights represent an innovative approach in the airplane ticket booking process. Our airline reservation engine is fully based and created according to the clients' requirements. Our Haramayn flights were built with the ability to be integrated into GDS systems and third APIs allowing unlimited interconnections and access to all needed airline booking information. GDS systems also offer a clear-cut booking process, simple and straightforward, where all airline data can be merged into one single platform.
The concept behind Haramayn flights revolves around helping Airline and Hajj and Umrah companies in managing their tasks in an effective hassle-free manner. We specialize in delivering flight reservation systems to Airline and Hajj and Umrah companies, the system functions as a high-performance, user-friendly, and feature-rich online solution by which their data is effectively managed and easily accessed by users. Featuring the latest technology updates, the Haramayn airline booking engines offer Airline companies and Hajj and Umrah businesses an online platform comprehensive of the entirety of their data, responsive and designed perfectly to display real-time data.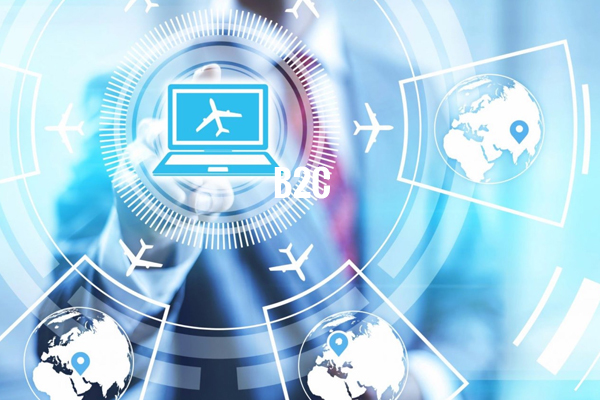 Haramayn Airline Reservation Engine
Haramayn Group dedicated its long experience in the Hajj and Umrah sector to creating Airline reservation engines that enable airline and hajj and Umrah firms to grow their business and attract potential clients and investors. Our Airline booking engines have been comprehensively designed to manage your data and accurately developed to undergo GDS integration to offer end-users and the hajj and Umrah operators/agencies an optimized inventory and better pricing, therefore, enhance the users' online booking experience. On the other hand, Airline companies and hajj and Umrah businesses are allowed to increase their productivity thanks to the merger of numerous suppliers through integration, raise revenues, maximize efficiency, and improve task organization.
Haramayn Group Airline Reservation Solution
Haramayn Group Airline Reservation solution operates as an innovative inventory and booking management system for different Airlines and hajj and Umrah companies;
Increasing sales

Saving time and money spent on operations

Timely data analysis

Most importantly, guaranteed security.
The reservation engine functions efficiently in managing bookings, profiles, user data…allowing a smooth error-free booking process.
To ensure a reliable trustworthy business, Airline firms must set high standards and utilize a prime reservations management system to handle the loads and layers of ongoing operations such as airplane ticket bookings, flight schedules, requests, and enabling users access to relevant information.
Our firm delivers first-class, high-performance, and cost-effective, online hajj and Umrah software solutions including Airline reservation engines. By focusing emphasis on the priority of our client's requirements. we invented an exceptionally powerful tool, useful to both Airline companies and end-users. Our advanced product is the outcome of thorough thinking and putting to use the right resources. As a result, we created a solution inclusive of all the Airline companies and hajj and Umrah businesses requirements; a secure, user-friendly, straightforward, perfectly tailored Airline reservation engine.
Acquiring the right flight reservation system is a key factor in the company's success in the Airline business, it represents a fundamental component as it allows the firm to stand out among competitors, gain customer loyalty and maintain a neat reputation within the market.