Coming to the Holy Land to perform either Hajj or Umrah necessitates many services for a better stay. Transfers are among these crucial services. Haramayn Transfers service in Makkah has been serving pilgrims from all over the world with interesting and inclusive services throughout the years. Our transfers include a wide range of vehicles that you can choose from according to your needs and budgets. Our transfers are made accessible as we can reach you wherever you are and take you to any destination you want. We have also made sure to make these services affordable as our prices are among the most competitive in the market.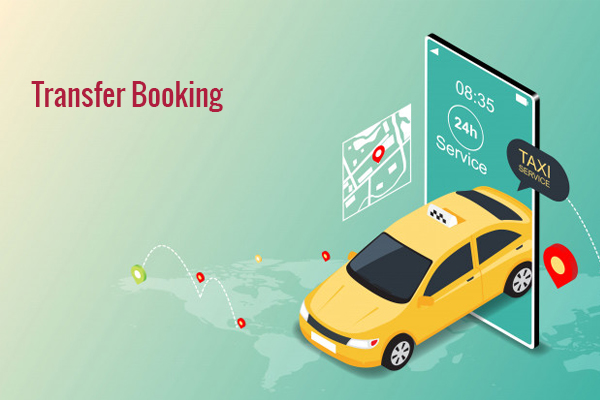 Haramayn Transfers Service
With Haramayn Transfers, you can use transportation facilities for plenty of purposes. Visiting the city for the very first time can be a very confusing experience. It can be confusing as you are can be unaware of where your hotel is located. Therefore, Haramayn Transfers in Makkah interfere to provide you with transfer services that can pick you up from the airport to your hotel the moment you arrive at the Holy Land. Haramayn Group's Transfers booking solution makes many things easier. Booking transfers is always preferable as it saves time and effort by taking advantage of our company's long experience in driving visitors to their destinations.
Transfers Booking Solution
Transfers can also be booked to move through the city during your entire stay. While performing Umrah, you may feel the need to do other activities outside that can be far from your hotel. For example, you might need to run some errands or simply take a ride through the city. Haramayn Transfers booking solution has the right services for you. Our transfer services offer you a wide range of vehicles that you get to chose from based on your requirements, such as the number of people you are taking with you, the purpose of your ride, and the destination you have in mind.
Affordable Transfers Service
Our transfers service in Makkah does not only include all kinds of vehicles you might need but they are also affordable. Our pricing policy is without any doubt an important factor for customer satisfaction as visitors do their Hajj and Umrah rituals on different budgets. Haramayn Transfers service provides these services at very reasonable prices. Our rates are among the most competitive in the travel industry. The quality of our transfers is equally impeccable. Our transfers staff includes drivers with long experiences in this field to help you get to have the most convenient road trips through the different locations of the Holy Land.
Every Hajj or Umrah try is without any doubt a life-changing experience for every Muslim willing to perform them. To make your Hajj /Umrah tension free you should only select haramayn transfers service in Makkah and Madina.  Prior preparation is of paramount importance to enjoy your trip and ensure its flow. This preparation involves choosing the right company to have your needs fulfilled. Haramayn Transfers promises the most suitable transfers for your stay. Our Transfers Service provides pickups from the airport or regular pickups for different objectives. Haramayn Transfers is at your disposal anytime you want during your stay. Our ultimate goal is to help visitors enjoy their spiritual journey and help ameliorate the sector of Umrah and Hajj travels.