Haramayn Group is a leader travel solution provider and travel software company operating in the field for over a decade. We aim at serving travel companies and agencies from all over the world by supplying them with travel softwares which will make their operations management a simple task as well as help employees run core functions in a hassle-free manner.
We offer a bundle of different travel solutions and softwares including Hajj Back office solution. The later is a useful and advantageous tool for companies involved in the Hajj travel business as it simplifies the overall aspects of operational execution. It represents one of the most outstanding improvements to ever enter the IT field as it allows enterprises the integration of several core functions such as accounting, HR, Projects, inventory and payment processing into a single management system.
Organizing the entirety of a management system is a key factor that allows travel companies to gain more clients, achieve further opportunities and expand their market reach.
Haramayn Group's Umrah back office management plays a major role in business strategies and operations as it holds a number of valuable benefits such as:
– Secure Data Storage: our back office is built with an advanced security layers and options to protect the important data such confidential documents and records.
– Simplified Data management and exchange: it offers the possibility to monitor and control multiple projects within the system. Furthermore, Data can be securely exchanged and transferred between members.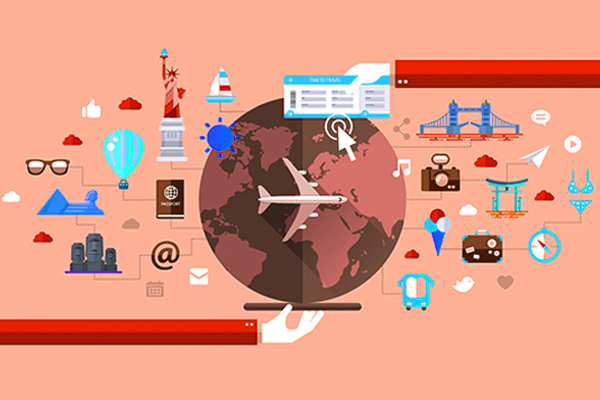 – Saving time, effort and resources: without an automated management system, it is a difficult task to manage the number of requests and orders as they require dedicated resources and take time. The complex tasks can be easily automated and administrated through the back office system, hence reducing costs and resources.
Integrating Haramayn Group Hajj back office system consists a significant step forward; it offers a seamless business administration experience while running multiple layer processes. The system operates as an automated process run by computer software which comprises an accounting package with the ability of recording each completed sales transaction and purchases, in addition to database which updates inventory in real-time efficiency while generating paperwork like receipts and invoices.
Connecting back-office and online travel systems boosts efficiency and leads to better customer satisfaction. That is to say each time a customer places their order online, the website and back office simultaneously run the process, meaning that the operator wouldn't have to repeatedly enter data therefore it reduces duplicated effort. While the order is being accepted by the system and the information is sent back to the customer, the back office deals with the transaction recording, inventory adjustment and finally generates an invoice to fulfill order.
Implementing the right Hajj back office system will render great results on business coordination with the front office resulting in greater customer service. Haramayn group's Hajj back office system was perfectly designed to simplify the entirety of office operations, it offers a variety of features and characteristics to help smoothly run the operations, reduce charges and save time and resources.