Since its establishment, Haramayn Group evolved and specialized in delivering professional, innovative and cost effective travel solutions to the travel field and different businesses involved. Start-ups, tour operators, travel agents and travel companies have benefited from our comprehensive web based travel softwares which offer a custom-made, high performance management system. The feature-rich interface allows a practical approach to effectively handle day-to-day business tasks and operations, hence reducing costs and saving time. Online travel agents can better manage their services, promote offers and increase revenues as the software covers back and front office activities.
Technological advancement eliminated the traditional way of booking a trip, travel agents use online travel software's to guarantee the best travel deals for their clients. Online travel agent model follows a simple, reliable, error free booking process; travel agencies have the ability to make bookings, integration, inventory management, compare rates and get exclusive offers from the exceptional inbuilt and user-friendly portal. Haramayn Group has earned an outstanding reputation in providing revolutionary travel solutions that meet the clients' specifications and needs, assist them in growing their business and extend their market reach.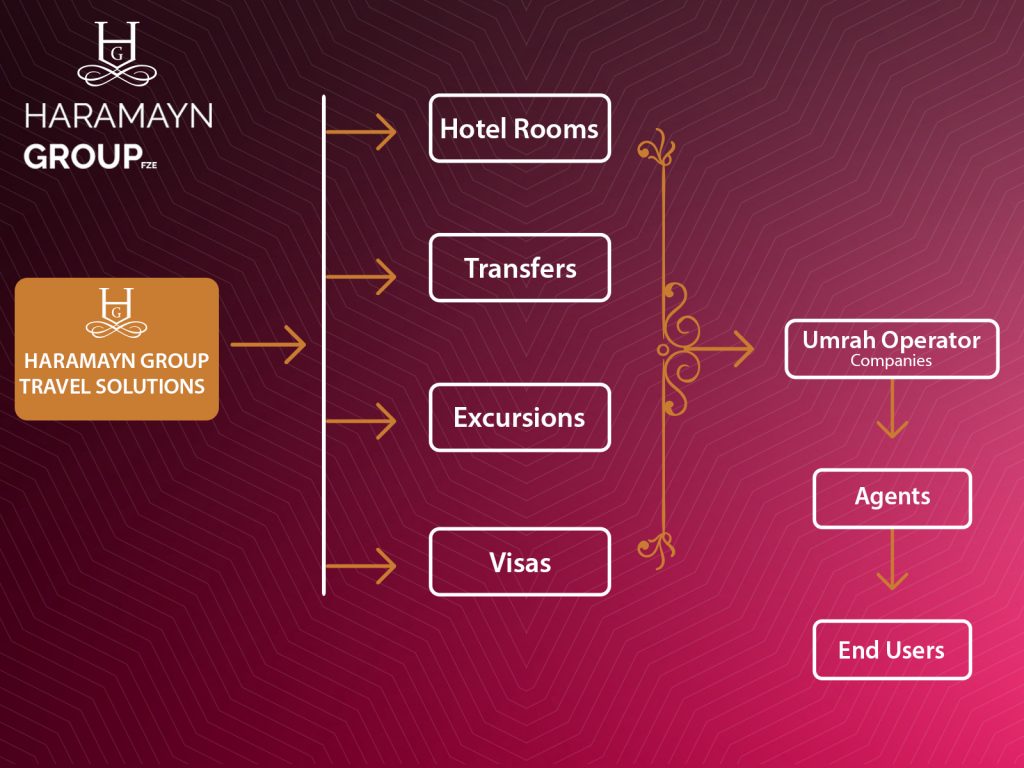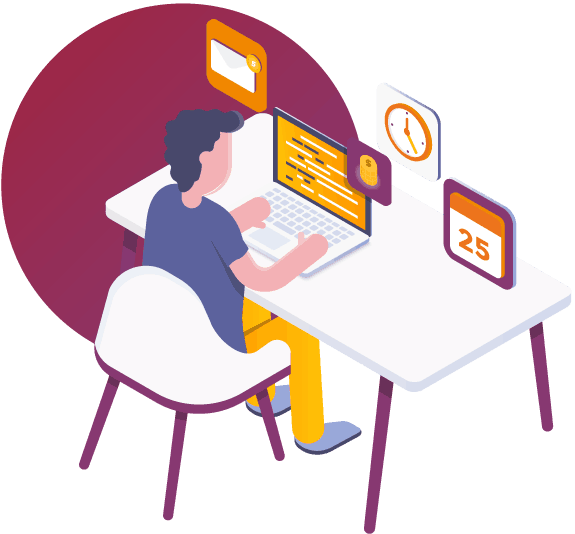 The travel and tourism field consists a highly competitive market; for companies to remain on top of the game, advanced technological solutions must be put into use. Haramayn Group's deep knowledge and understanding of the field produced a strong portfolio and unyielding expertise. Our travel agent software's are perfectly designed according to the latest technology tools and in respect to the market dynamics and changes.
By choosing Haramayn Group's travel agency software, travel agents acquire a prominent presence among competitors. Our responsive Travel agency software extents across the complete customer experience process from reservations, to payment, to client feedback offering a secure optimized online user experience. Companies manage flight reservation, hotel rooms booking, car rental, transfers, excursions and further travel-related activities. Our travel agency solutions support B2C, B2B,and white-label module to supply various types of clients.
We go above and beyond to ensure you receive high quality travel agency solutions that perfectly meet your business requirements. it is highly customizable according to your specifications and budget. Our travel agency software enables you to diminish administrative costs while augmenting online reservations, thus bridging the gap between travel companies, third part suppliers and end users.It also offers your B2C and B2B customers the opportunity to book airplane tickets , accommodations facilities , tour packages, excursions and ground transportation within the same online interface with synchronized rates and real time availability.
Travel agency software represents a necessary step towards reaching the company's highest objectives; it opens the door allowing unlimited access to global markets and prospective clients. Our travel agency solution is fully developed and designed to guarantee the company's growth and success. We deliver fully tailored , cost effective and efficient travel solutions to travel businesses of all scales with respect to your needs and financial plan.