Haramayn Group has always been keen on resorting to technological solutions to help expand its business. Among the various innovations, we make use of is our central Reservation system that is helping manage our services and activities. Needless to say, we believe that relying on modern technology and implementing its innovations is one step towards the revolutionizing of the whole industry. A central reservation system, or a CRS, is a kind of software that is used heavily in the Hajj and Umrah booking system.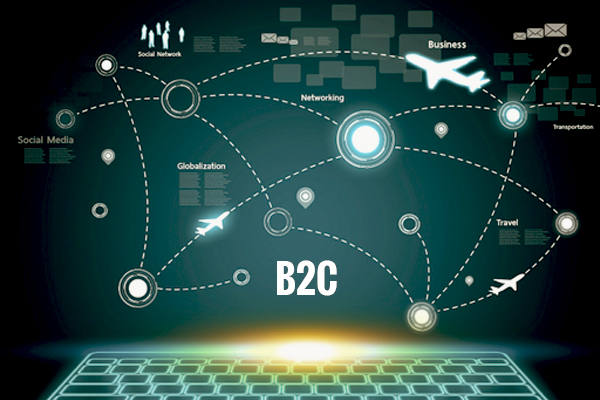 Features of Central Reservation System
It has several features that allow those in the business to make reservations for guests, check all details about bookings on different devices using the same system, etc. Having a central reservation system can be key to success as it allows the company to follow ongoing trends and catch up with all the variables taking part in the business, such as when the hot seasons take place and when customers have tendencies to book more. Our central reservation system is based on a remote access version that gives workers access to check reservation details in different locations, whether within the same office, cities, or even countries. Thanks to our CRS, we can be aware of every booking you make on our website regardless of the service you are seeking; room hotel, transfer services, excursions, etc.
We will be aware of all significant details relevant to your reservation so we get to better serve your needs, whether Hajj and Umrah dates, prices, payment details, etc.
The tendency to use central reservation systems first started with airlines that used them to make flight reservations months before the actual trip. The use then shifted to modern systems that could be used across the world. Subsequently, Hajj and Umrah companies started using them to arrange reservations coming from different clients across the globe. And start hajj and Umrah booking online that is a great facility for everyone.
Advantages of Our Central Reservation Solution
Our central reservation system is used because of its various advantages. One very crucial advantage this system adds to our services is the ability to process and keep following a massive number of bookings coming from different clients. Since our company provides a plethora of services and packages, then the system is designed so you get to choose any of the services you are planning to benefit from before and during your stay.
You can make reservations concerning hotel rooms, transfers, excursions, etc, all in one platform. Another important aspect of our central reservation system is updating the services we have so we get to provide precise information concerning the nature of the service as well its price and other relevant must-know information. Implementing this central reservation solution is our way of ensuring customer satisfaction by staying updated on the latest trends and needs and giving customers the right picture before their reservations.
At Haramayn Group, we have come to the decision of implementing the best central reservation system as it is an indispensable system to make our reservation get more exposure thanks to our system's flexibility and reliability. We aim at ensuring customer engagement and booking processing by means of one single system.