Haramayn Group operates in the Hajj and Umrah catering business for many years. Our company takes on the coordination, organization, creation, and delivery of food for the guests of Allah. We provide hajj and Umrah catering services in the Kingdom of Saudi Arabia and constantly expanding our market reach to cover the increasingly high number of visitors each year.
We are among the leading Hajj and Umrah catering providers in Makkah and Madinah during the pilgrimage seasons. Our set of experienced personnel and transportation facilities operate collectively to achieve a successful catering operation.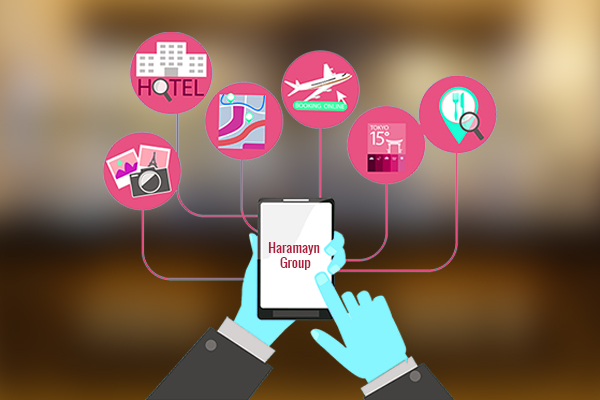 We pride ourselves on the unrivaled culinary quality with an exceptional presentation that embodies true refinement. Whether it is a small gathering or a large group, Haramayn Group will take care of the catering from scratch in a seamless manner. We give you an assortment of the finest dishes, local and international alike to choose from along with beverages and refreshments. Haramayn Group is providing the most beneficial Hajj and Umrah catering solutions for many years.
Haramayn Group Hajj and Umrah Catering Service
Our Hajj and Umrah catering services consist of creating menu items according to the clientele's exact specifications, concerning their budget and precise needs. We devote a great deal of thought and attention to the detailed requirements of clients to deliver perfect service.
We understand that tastes differ and that's why we put at your disposition a wide selection of options to choose from, with the possibility of tailoring and adjusting food items in complete peace of mind.
Delivering unsurpassed quality services is what sets our company apart and we are proud of the reputation we earned throughout the years. We are a full catering solution provider and event planning company and we would be more than happy to help you arrange your upcoming event.
By concentrating efforts on creating the best dining experience and receiving customer satisfaction, our company built a strong identity among competitors. With extensive experience in the field, we ensure that the guests will receive an enjoyable and memorable experience to which utmost care will be devoted.
Premium Quality Catering Service
Our team consists of passionate attentive individuals who recognize the significance of a perfectly planned and rightfully catered event. Using only exquisite and fresh ingredients, they prepare colorful mouthwatering dishes that visitors will certainly love. We offer diverse choices ranging from national to international cuisine that are prepared with respect to the meticulous norms of hygiene and safety conditions.
In the catering process, there is no room for error and deadlines must be met strictly. Haramayn group can accommodate every detail of thanks to our network of suppliers and business associates whom we work with hand and hand to provide you with premium quality catering.
At Haramayn Group we always thrive to enhance and improve our hajj and umrah catering service and believe that excellence is the trademark of our services. As our company grows, we aspire to be of assistance to pilgrims and treat them with the utmost respect and care they deserve.
Our reliable and professional services have made us the most sought-after catering firm, a trustworthy Hajj and Umrah catering provider brand that exemplifies a path traced by rigorous thriving towards success and exceptionality.