Haramayngroup's Booking Engine
One of the most indispensable technological solutions any travel provider should possess is a reliable hotel booking engine. These engines have increased in usability and effectiveness in the last years due to technological growth on national levels. A hotel booking engine is a software or application that is built on hotel websites or travel companies that is used to effectively process bookings and reservations online. online.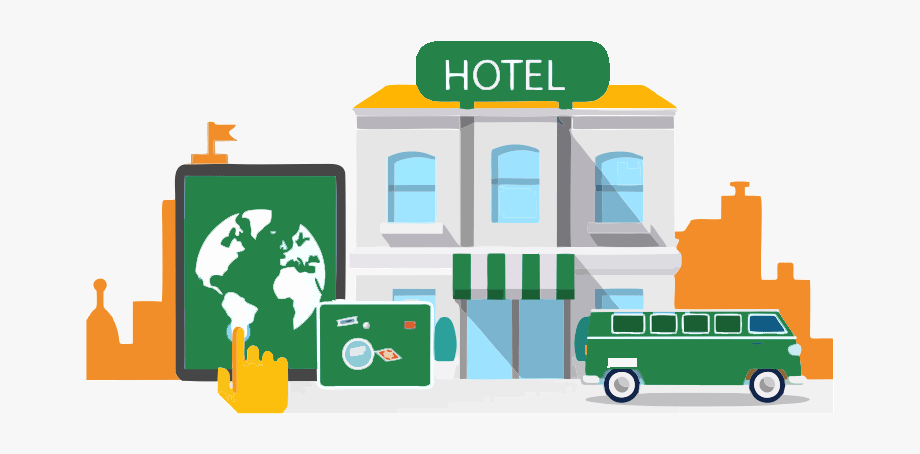 Usually, a hotel booking engine offers two main possibilities; either make bookings on the hotel or company's website or on third parties on which the hotel is listed as an option. Possessing a good booking engine is now a must as it is key to increasing competitiveness in the industry. Haramayn Group has been keen on catching up with technological boost by paying special importance to the indispensable tool of hotel booking engines. Our reservation engine is made to allow customers make their booking online with multiple options to meet their needs.
By using our booking engine, travelers can easily self-book their rooms by checking available rooms, prices, facilities, etc. Haramayn Group's booking engine offers its users a multitude of options. First is usability thanks to its good-looking design. User experience is improved thanks to the design that conforms to the latest design trends. Haramayn Group has analyzed the needs of users in order to come up with an interface that best suits travelers when booking. Another main feature making our booking engine special is its versatility. Needless to say, when you are targeting international guests, the needs and requirements vary greatly. Thus, your booking engine should also be adapted to satisfy these needs.
Our hotel booking engine has been designed to include a wide range of options and features to help us respond to these varying requirements from clients, staring from different hotels, and huge compilation of rooms without compromising on the easiness and effectiveness of the booking process. Our booking engine is also very safe to use, which is a very important feature for any booking engine in the business. One major concern due to the increasing use of modern solutions is that of internet security when carrying out different transactions. Haramayn Group offers its users top security and safety conditions to make their booking without having to worry about potential risks. As mentioned earlier, Haramyn Group believes in diversity and difference as our customers pertain to different geographical locations. The hotel booking engine was subsequently made multilingual so we get to reach the widest audience. We have also made the interface able to show prices in different currencies. Haramayn Group has also made its hotel booking engine mobile friendly. It has been proven that the number of customers using mobile phones has increased. Therefore, Haramayn Group has made its engine mobile friendly in an attempt to enhance the user's experiences without any interference from the device clients are using to make reservations